SERCO Premium GT Connection
Our Premium Alternative
For a gas tight connection, SERCO is pleased to offer the SERCO
Premium GT Connection. The Premium GT is a premium threaded and coupled connection used for tubing and casing applications. Its premium design, including metal-to-metal sealing surfaces and specific thread form, provides tightness under severe well conditions, high tension, compression and dogleg resistances.
This premium connection has been rated at a CAL IV level.
Main Properties & Features:
+ Excellent gas-sealing performance
+ Higher tensile and compressive strength
+ More effective at reducing turbulence
+ Better anti-galling performance
+ Speed of make-up
+ Optimized metal-to-metal seal, with stable cone sealing structure to prevent from any galling and leak issues
+ Reverse angle torque shoulder, providing accurate power tight make-up, energizing the metal-to-metal seal contact
+ Improved hook thread profile, with 100% PBYS rating in tension and compression
+ Optimized pitch for easy make-up
+ Internal Flush profile for high velocity gas-flows
+ Designed for high performance and versatility, ISO 13679 CAL IV tested and field proven
+ With options: special bevel, special clearance, special drift, matched strength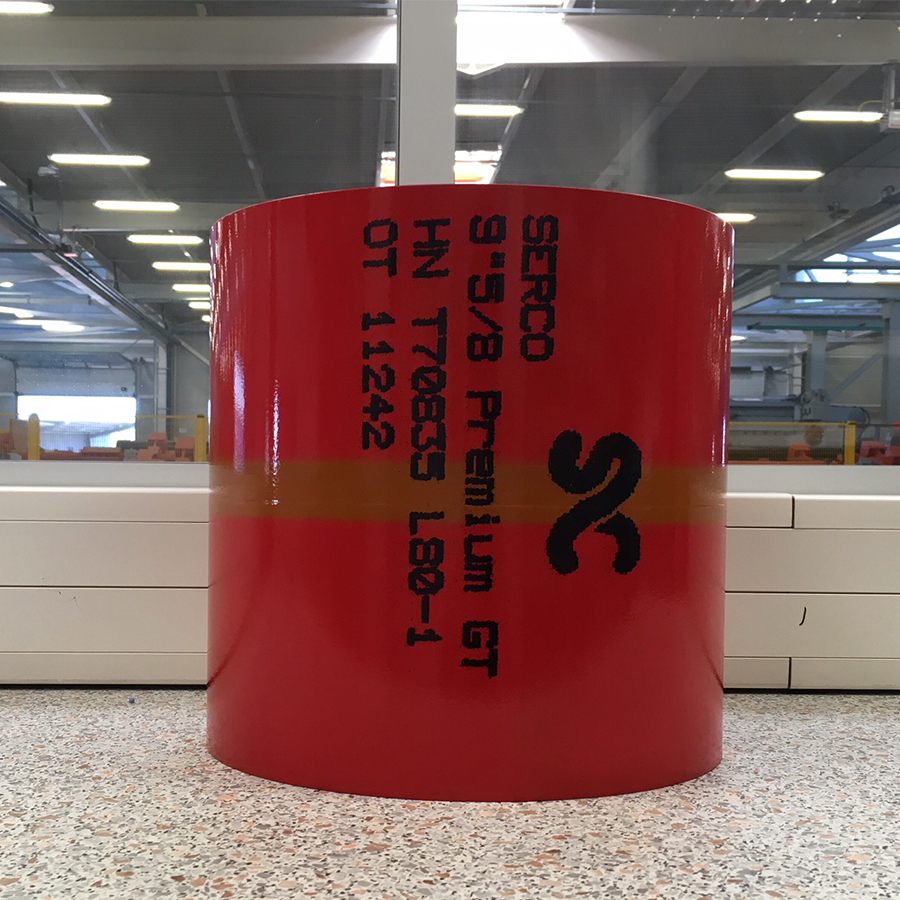 At SERCO, we have the trained machinists and engineers who can help converting our clients' project specific requirements into precise functional products.
No matter how small or big the requirements are, SERCO is capable to provide a solution for niche end products that our clients may need from time to time, using the latest technology with scalable, multi-stage, in-house production capabilities.