SERCO DHT / HTC Semi-Premium
DHT / HTC Semi-Premium Connection
Features/Benefits
SERCO Dynamic High Torque DHT / HTC is a robust casing connection available in sizes up to 20″ in all grades and weights according to API Spec 5CT. It has been designed to cover a range of well construction applications including drilling with casing, casing for heavy oil recovery, liners and casing for geothermal wells.
The SERCO DHT connection is fully customizable to work with our customers' needs, having the flexibility for design and running procedures. The DHT connection is meant for high torque application and is most popularly configured with special bevel and slim hole couplings, complete with chamfered edges on the couplings, which reduces overall torque on the string when rotating to minimize down hole issues and rig time consuming hold ups, ultimately leading to better performance. These specifications have proven beneficial to many clients during running, however are only one option available to meet your needs.
The SERCO DHT connection can easily be transformed to accommodate your requirements, including manufacturing without the slim hole design. Customization involves balancing the various attributes of the connection to deliver on your specific needs. One of the major advantages of the SERCO DHT connection is that it is turnable, rather than positional, which allows it to be rotated in hole to avoid getting stuck.
This connection exhibits a uniform internal profile diameter through the coupling which will help in reducing fluid turbulence and the related effects and also prevent wire line tools from being snagged as they are passing through the tubular, which makes for a better structural completion than standard BTC. It also gives greater reliability in that it will not come apart like a normal buttress connection.
SERCO DHT / HTC connection is unique in the market, incorporating the following features:
+ 10 Deg. bevel on both sides of coupling and slim hole design;
+ Thread form identical to Buttress;
+ Internal torque shoulder;
+ Flush internal surface;
+ Over-torque resistance (more than 2x compared to Buttress as per API 5CT);
+ Precise and easy make-up with pin nose reaching the box torque shoulder.
The high performance of SERCO DHT / HTC connection is field proven. Since 2010, more than 500,000 meters of casing with this connection has been successfully supplied to our clients worldwide.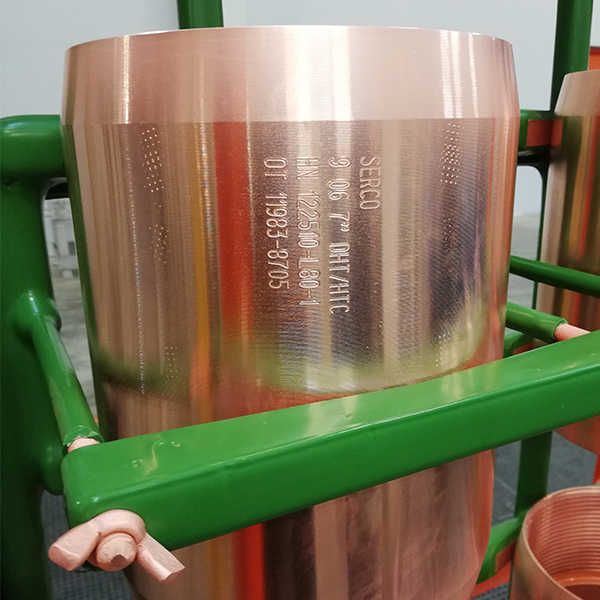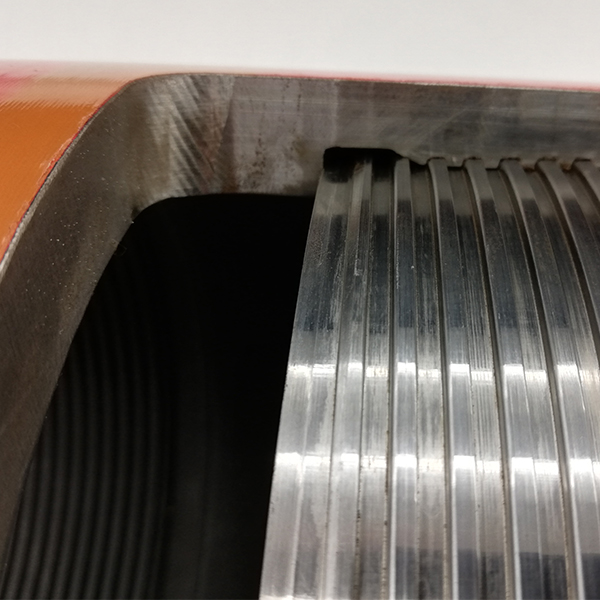 At SERCO, we have the trained machinists and engineers who can help converting our clients' project specific requirements into precise functional products.
No matter how small or big the requirements are, SERCO is capable to provide a solution for niche end products that our clients may need from time to time, using the latest technology with scalable, multi-stage, in-house production capabilities.